The Highest Quality White Label CBD Products
Our white label CBD products are manufactured in one of our GMP or ISO certified facilities under some of the highest quality control standards in the hemp industry.  The white label products we manufacture and maintain in inventory are based on the data we collect from our website which can identify trends in the industry.
This data can tell us where the demand is coming from, what cannabinoid potencies are in the most demand, what flavors are in demand, which CBD, CBG, CBN, CBC products are in the most demand, and also identify trending botanical ingredients.  By using our data to make data-driven decisions, the Global Cannabinoids product development team can create products that are guaranteed to sell in the marketplace.
White label CBD products are excellent because they are 3rd party tested, proven effective formulations, and based on products that we know your customers will buy.  Our approach to CBD product development is based on the belief that if you removed the CBD or cannabinoids from the formulation, the product is still highly desired by consumers.
In order to achieve this, we use formulations of the highest quality ingredients that are trending across multiple industries.  For example, we have a hyaluronic acid + CBD anti-aging serum, lavender & chamomile + CBD skin toner, as well as a green tea + CBD facial cleanser.  These products appeal to a wide demographic of consumers and contain ingredients that are currently popular in the skin care and beauty industries.
White label CBD products are the easiest way to begin selling your CBD brand on the store shelf immediately.  We can provide you with QR codes to attach to your product so that it can have full traceability from seed to sale.  Our CBD products are 3rd party tested multiple times by state-licensed labs and our quality control team works hard to ensure all products are shelf-stable and ready for distribution.
We maintain an inventory in our temperature-controlled warehouse and we take random samples for testing and analysis.  When you purchase white label CBD, CBG, CBN, and CBC products from us, in either full spectrum or THC free broad-spectrum form, you can rest assured you are getting the highest quality CBD products.
We are constantly developing products for white-label distribution and always striving to be on the cutting edge of hemp-derived CBD and cannabinoid product development and delivery technology.
Some of the high-quality white label CBD products we have created are:
Horse Treats
Sprays
Nano CBD Sprays
What is the Difference Between Private Label CBD and White Label CBD
When trying to invest in the CBD industry or any business or market, you must look at different ways to generate revenue.
A lot of companies will use private label, while some companies will use white label techniques, what does each label do?
Try finding key features that separate white and private label from each other, also looking for the best technique that can help your CBD business
Key Takeaways about private label CBD and White label CBD
Private labels can take a bit more time for service, adding to cost but helping to build your personal product, while white labeling will give a quicker service.
White labeling is good for any business because they can use the lower costs of their products and create a superior market gain. While private labeling CBD is best for incomparable publishing experience that allows for more ways for change
Basic Overview of Private Label CBD 
Produced by a 3rd party, private label CBD items will include a personal deal with the producer and business, made and personalized by what the demands are for the specific conditions by the business. Private labels will sell to only a specific retailer and product. For example, Great Value from Wal-Mart can only be purchased at Wal-Mart.
.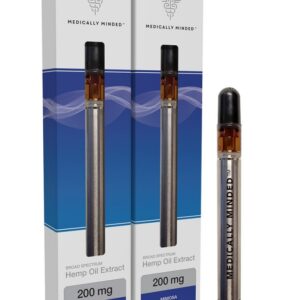 While also being produced by a 3rd party, white-label CBD items are being bought and sold to 1 or more buyers, which will turn it into their own items, so a business can take the sold product and market it for their own products. For example, a business with white label items such as Tylenol is packaged by different businesses with their own branding.
When going to white labeling, this now means included service, what this means is when a well-known business needs a plan that requires money from the business's own pocket, a lot of businesses will give the work to other companies. Companies like subway have credit cards, which is possible through white labeling.
Frequent Features and Details White Label CBD and Private Label 
CBD producers are needed for private label CBD and White label CBD
Whether you choose White label CBD or Private label CBD, you will be changing the brand of the product made by the producer, how and when you will have a successful CBD product, will depend on the business that has a smooth and legit way of getting their ingredients, work station, and facilities in order.
Because of this, you will need to ensure that the manufacturer is watched and that the product will leave meeting standards and tested by a 3rd party. Doing so will make sure that you have a quality business and the items within, and that is what you want for your company.
A lot of big player manufacturers have standards for their workplace, making sure you have reliable and clean workplaces which are of most importance, as it shows trustworthiness within your buyer, good products will come in smoothly all the time and will guarantee a loyal customer which will give your private or white label CBD business a stable income.